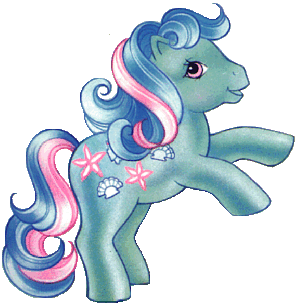 The contents of this site are for collectors' purposes only. I ask that you do not reproduce or "borrow" any text or images without my permission, or the permission of other creators of the graphics and backgrounds on this site. Also, please do not steal bandwidth. If I find out that you've done this, I'll find something to replace the picture with, so you'll find something really obnoxious on your site for all the world to see.
All My Little Pony copyrights and trademarks are owned by Hasbro and affiliated companies.
Thank you to Rexy at Beach Backgrounds by Rexy!
For wonderful graphics, thank you to:
Princess Sapphire:
Tootsie:
Moondancer: